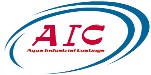 Aqua Industrial Coatings Ltd
Aqua Industrial Coatings prides itself on the service we provide to our customers, nothing is too much trouble. We will discuss your specific requirements and then aim to carry out your requests.
Our Services
Delivery: AIC Ltd provide a quick delivery service to our customers. If you require an urgent delivery we will accomodate this by making it a priority.
Technical Advice: To assit our customers AIC Ltd provide ongoing technical advice with regular updates on our products; with regard to application or changes in use. AIC Ltd also provides solutions to any issues connected with the paint, eg bolt damage etc by carrying out testing in the laboratory at Ching Coatings.
Specifications: To provide consistency with the anticorrosive protection and durability of our customers' products or through industrial coaters, AIC Ltd provide a specification service. This means we set out in a document all the information which is required to get the best from the particular Ching Coatings product, from substrate preparation through to the anticorrosive standard expected plus the technical data concerning the dry film thicknesses (DFT's) to achieve the longevity our customers expect.
Stock Control: AIC Ltd will hold stock for our customers in our warehouse and deliver these products as and when required, following discussion with our customers of their monthy requirements.
Colour Matching: AIC Ltd provide a colour matching service either through the Ching Coatings laboratories or in our warehouse facility. We have lots of colour standards to choose from including British Standard, RAL, Munsel plus many more. This means that if our customer requires a bespoke colour we can match it for them.
Training: As a customer using Ching Coatings products for the first time or if you have used them for many years, AIC Ltd in conjunction with Ching Coatings will carryout ongoing training as required. This is to keep our customers up to date with any changes or with the introduction of new products. We can put together a training schedule on request.
If you would like further information on any of the above please get in touch with AIC Ltd via the contact page outlining your requirements.